Escortservice serious VIP escorts Accompanying Agency FunkySoft worldwide Escort-Service - Germany
High-standard company to business and private appointments, Trade Fairs etc.
International escorts, high-class models / more than 300 Ladies + Gentlemen worldwide
---
PLEASE NOTICE: Our Ladies don`t offer any sexual services!
---
Bitte Sprache wählen / Select Language / Escoja su idioma
Choisissez votre langue / Scegliete la vostra lingua





---



---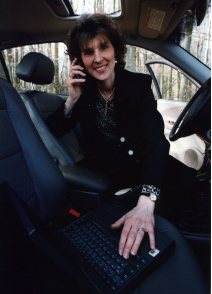 Leader of our VIP-Escort Agency: Anna Elisabeth Blank
FunkySoft VIP Escorts /Accompanying Agency
Karlstraße 2 A
D-34587 Felsberg/Germany
Phone: +49 (0) 5683 - 9313637
Our business hours:
Monday to Friday 10 a.m. to 8.p.m.


You are looking for an exclusive female or male escort?

Our service range:

High-standard company to business appointments, trade fairs, translators, VIP - Hostess / Hosts,

Our ladies and gentlemen keep your company to business appointments, visit trade fairs, congresses, meetings with you, travel and holiday escorts also possible...

Knowledge of foreign languages and top standard guarantee a perfect and successful process.

Subsidiaries in L.A./California (70 employees for travel management), further smaller subsidiaries respectively staff in Indonesia - Basel - Luxemburg - Russia - Göteborg - Vienna - Nice /Cannes - Strasbourg - South Africa - Turkey - Netherlands - Italy - Dubai

Cultural Events - Top Company Guaranteed!
You are interested in the Documenta X, architecture, galleries, opera, theatre, musicals, concerts, museums, open-air events? You can pick your own company online according to your special interests and are able to visualize our staff.

Company to Parties / Entertainment
You don't want to go alone to a party, gala, company party etc.? Surprise your friends with new, attractive and sophisticated company. If you don't want to go alone to a movie, a restaurant or a dance hall after a successful business transaction, your birthday or any other special event one of our ladies or gentlemen will be pleased to keep your company.
NEW: From now on you can also book armed/unarmed bodyguards via our agency! A 7.5 m white Lincoln stretch limousine with TV for 7 guests, helicopter and aircraft service and parachute demonstrations are as much a part of our program as Brasilian Samba shows and Spanish Flamenco dancers as well as special USA incentive and congress tours. Models for serious movies and photographs make our offer complete!

Company for Weekends, Holidays and Short Trips
Are you fed up to go on holidays by yourself? We offer ladies and gentlemen who will join you on your short trip to London, Paris etc. or spend the whole holidays with you. It is obligatory that you will get acquainted before the holidays.
On 1st December '97 the Hessenschau on HR3 showed a report about our enterprise as well as several newspapers. If you have any questions, requests or suggestions, please contact us and we will try together to find a solution.


Booking Contact:
Anna Elisabeth Blank
FunkySoft Internet- Services
Karlstraße 2 A
D-34587 Felsberg / Nordhessen / Germany
Phone: +49 (0) 5662-931 594 Fax: +49 (0) 5662-6417
E-Mail: info@manager-begleitung.de
---
Bitte Sprache wählen / Select Language / Escoja su idioma
Choisissez votre langue / Scegliete la vostra lingua








---
Escortservice Allemagne FunkySoft - Girls Escorts Germany Austria Swiss SwitzerlandParis Roma Milano Barcelona London Frankfurt/Main Munich Geneva Vienna Salzburg Triest Venezia Monet Cartolo Marbella St. Moritz Amsterdam Rotterdam Kopenhagen Stockholm Manchester Glasgow Danmark Sweden Finland Russia Norway Polska Hungaria Hong Kong Singapur Captown, Germany Nuremberg Bruxelles Lissabon Hamburg Tyrol Italy Styria Lower Saxony Bavaria Germany Allemagne Lower Saxony Thuringia Tyrol Rhineland-Palatinate Geneva Solothurn Upper Austria Carinthia Mittersill St. Moritz Zurich Zh Munich Frankfurt Schwyz Swiss Switzerland Uri Thurgau Hanover Austria Italy Roma Frankfurt Begleitservice Berlin Escortagency
Anna Elisabeth Blank / Funkysoft Escort VIP Services
© 1996-2020 Manager Escort FunkySoft, last Update:
---